Earlier this week – on Monday, January 27 – a class action lawsuit was filed against USPLabs, LLC, the manufacturer of purported dietary supplement OxyElite Pro. General Nutrition Center Holdings (GNC), a distributor for USPLabs, was also named as a defendant. The claim, filed in the U.S. District Court for the District of New Jersey, alleges that OxyElite Pro caused serious adverse side effects, that the product was sold using deceptive and unfair practices, and that it was not safe for intended use.
In the past year, many consumers have reported cases of liver damage and acute hepatitis after using OxyElite Pro. According to the claim, the plaintiff – as well as other victims – stated that any reasonable person who would have known about the risks associated with OxyElite Pro would not have used the supplement. Unfortunately, both USPLabs and GNC failed to warn consumers of the risks and side effects and failed to timely act to protect consumer safety.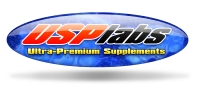 The claim further alleges that two ingredients suspected of causing harm – aegeline and DMAA (used in earlier formulas of OxyElite Pro) were both unsafe when used according to the product's labeling. Just this week, doctors in Hawaii suggested that aegeline may likely be the cause of liver damage. As a result of the failures of GNC and USPLabs, the lawsuit says, victims have suffered physical, emotional, and economic damages. The plaintiff who initiated the suit is pursuing both compensatory and punitive damages.
The Senators (Ret.) Firm, LLP is representing individuals who suffered liver damage, including acute hepatitis, after using OxyElite Pro products. You can find more information about recalled items, OxyElite Pro, and the legal updates about this issue on our website.
If you would like a member of our legal team to review your case and inform you of your eligibility to pursue a claim, call (949) 557-5800.