As new cases of consumer injuries resulting from the use of OxyElite Pro continue to make headlines – especially in Hawaii – new reports from South Florida are revealing that yet another OxyElite Pro lawsuit has been filed. A 40-year-old Florida man is suing USPLabs, LLC – the company that manufacturers the purported dietary supplement OxyElite Pro – after experiencing severe liver damage.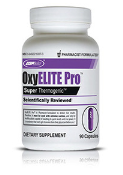 The man had been taking OxyElite Pro tablets and powders that he purchased from a Vitamin Shoppe. Rather than the product helping him lose weight, however, the man began experiencing a series of adverse health effects. He now suffers from acute hepatitis and other serious liver problems, according to the claim filed earlier this week in a Miami Federal Court. Both USPLabs and Vitamin Shoppe Industries are named as defendants in the case.
The man's claim alleges that he used the product according to the instructions and suffered damages as a result. Such complaints have been made by consumers across the country who suffered acute hepatitis and liver damage after using OxyElite Pro products. Many of these cases have been concentrated in Hawaii.
In the past few months, a number of lawsuits have been filed against USPLabs, and researchers have suggested that the ingredient aegeline may be the cause. Experts are also concerned that cases of liver damage associated with OxyElite Pro are still being reported, even though various OxyElite Pro items were recalled in November.
The Senators (Ret.) Firm is investigating cases of acute hepatitis and liver damage experienced by consumers who used OxyElite Pro. If you or your loved one has been harmed by this product and would like to learn more about your rights and eligibility to recover compensation, call (949) 557-5800.